Knowing your devices storage capacity when it comes to selling or recycling your device is very important as this is one of the key elements in a buyers checklist when if comes to making an offer to buy a device. The higher the memory a device has then generally the higher the value/offer.
How to Find out your iPhones capacity/ memory size
Finding out how much memory on an apple device is very simple once you know how. You should go to settings>general> about, It is here you will find the Capacity listed.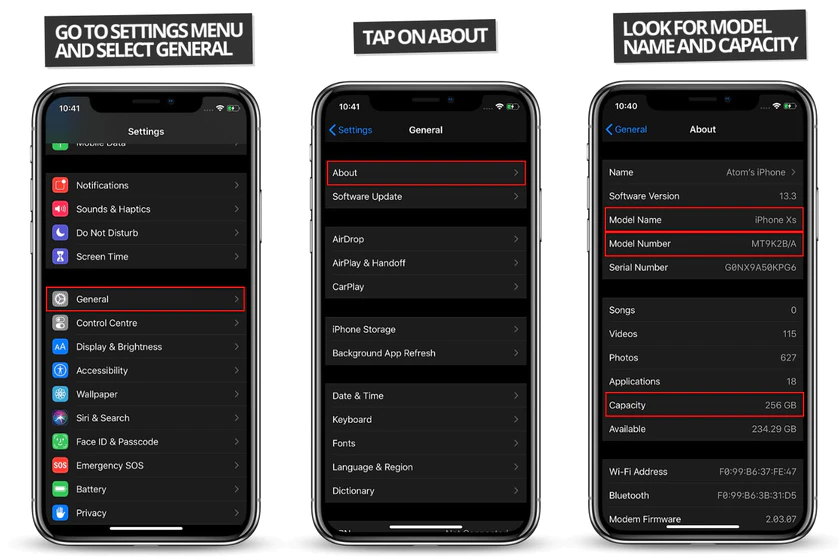 Another Method is to use the search function. If you go to the setting menu and at the top on the page enter Storage into the search bar. It will display the device storage and how it is used. At the top of this page it will say for example 357.6GB of 512GB Used. It is the largest number that will be the capacity of the device.
How Can I Find Out My Device Capacity If I Can Not Turn It On ?
If you cannot power the device to look at the settings there is only a couple of options left available
1. If you have the original box then this will display the model and and storage information ,this is normally found near the bar code.
2. You can use an IMEI checker tool online such as https://www.imei.info/ which may be able to display your devices storage information. The IMEI number can generally be found either on the back of the device for older models or on the sim tray for newer models.