Knowing your devices storage capacity when it comes to selling or recycling your device is very important as this is one of the key elements in a buyers checklist when if comes to making an offer to buy a device. The higher the memory a device has then generally the higher the value/offer.
The exact way to find out what storage you have on your device will vary from manufacturer to manufacturer and also from model to model but normally the you will find this information in the settings of the device. You should go to Settings > Storage. This will allow you to see the total memory size. If the displayed number is less than a stated memory size of a device then this is because the devices software is installed and using a small portion of this.
For Samsung device you will find this information in Settings > Device Care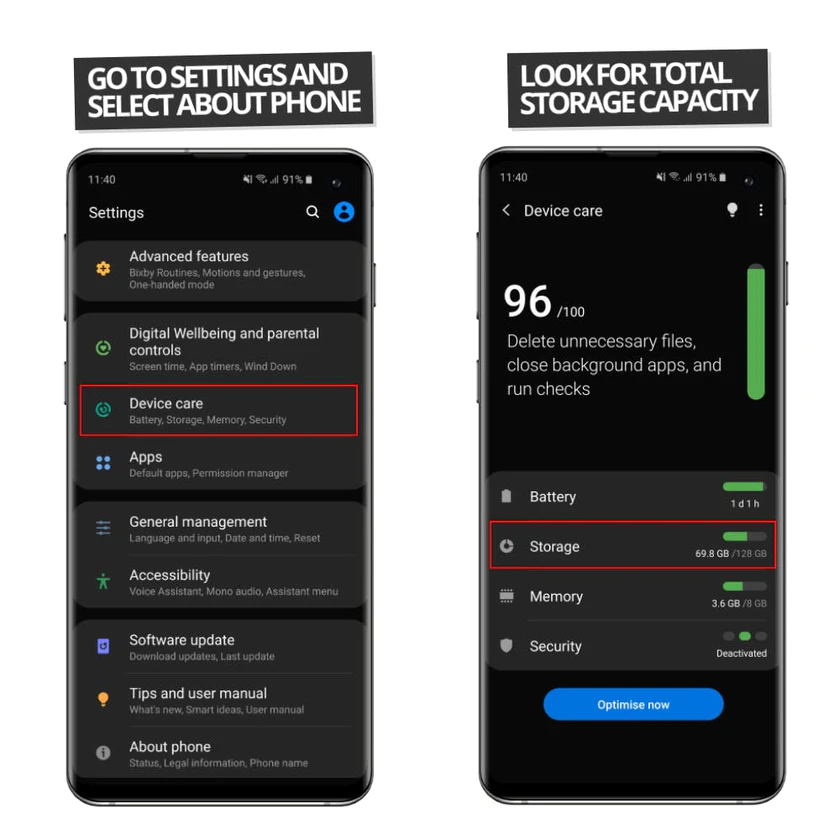 How Can I Find Out My Device Capacity If I Can Not Turn It On ?
If you cannot power the device to look at the settings there is only a couple of options left available
1. If you have the original box then this will display the model and and storage information normally near the bar code.
2. You can use an IMEI checker tool online such as https://www.imei.info/ which may be able to display your devices Storage information. The IMEI number can generally be found on the back of the device or on the sim tray.